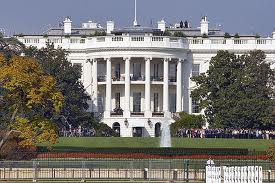 Visiting the Capital city of the United States is a must when spending some time on the North American continent! The city, with its historical buildings and many famous landmark buildings will keep you busy most of the time. However, you don't want to visit the Washington DC on a bus, do you? Driving past the White House at the wheel of a nice Camaro is truly something.
Fortunately, there are rental agencies in Washington DC that can provide you with Camaros so that you can enjoy your stay in the American capital city in pure style.
Budget Car Rental
Budget Car Rental has an impressive fleet of cars to offer and amongst them are the Chevrolet Camaro Convertible.
The car seats four and has 19-28 mpg. As far as prices are concerned, they do vary according to the season and the many specials and discounts they have. The average prices stands at $190 daily but we couldn't find a weekly quote. Prices also depend on the availability of the car. It's much wiser to book early to make sure you'll be able to rent one.
Below is the link to the Camaro Convertible for rent from Budget.
http://www.budget.com/budgetWeb/html/en/cars/guaranteed.html
Their customer care service can help you and let you know how much the weekly quote would be for their Chevy Camaro. The phone number is listed below:
Budget Rental Agency
U.S. reservations         800-527-0700  anytime
Reservations outside the U.S.  800-472-3325  anytime
Thrifty Car Rental
Thrifty Car Rental have a great variety of high-end cars and can get you a Camaro upon request. They specialize in all kinds of car and have many luxury vehicles available. Whilst their quotes aren't fixed, the average cost for a luxury vehicle when we asked is around $250 a day and $850 for a week.
Thrifty Car Rental offer deals for weeks and week ends and have travel agents ready to help you locate a Camaro. Whilst booking online is a your best bet, you may want to get in touch with the customer care before in order to find out more about the Camaro, its quote and specificities.
If you wish to contact them by phone, Thrifty Car Rental can be reached on:
Toll-free: 1-888-400-8877
Exotic Car Rentals DC
Finally, Exotic Car Rentals DC have the 2012 Camaro SS for rent.
The company is specialized in renting luxury cars and you may even try out the car before deciding to rent it. Reservations must be made online and we were not able to get fixed quotes, but were advised that a ballpark figure would be around $300 per day.
However, because the rental agency is specialized in high-end vehicles, you can expect a higher price tag for renting out one of their latest Camaro SS. Their website is quite informative and you can contact them via a simple form. You may specify what you are looking for and they'll get back to you quite quickly.
The website address is http://www.exoticcarrentalsdc.com/camaro-rental-washington-dc.html#more-397
Exotic Car Rental DC is available on the following number:
DC 609.240.6247
We hope you enjoy your trip to the capital of the USA!  We know you will behind the wheel of a rented Chevrolet Camaro!