Are you thinking of renting a Camaro to whilst you are in Orlando? A few rental agencies are on hand to help you drive in style in one of the nicest cities of the 'Sunshine State'. Camaros are often spotted driving along the big boulevards of the city—and it could well be you next time.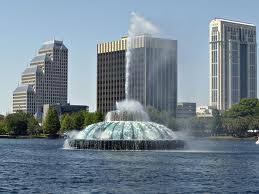 Rental agencies in Orlando are everywhere. They are conveniently situated near the local airport, which in our case is Orlando International Airport, and can offer special discounts if you book online and in advance. Even if you are looking to rent a high-end car such as a Camaro, you will benefit from their discounts or specials, provided you book early.
There are also a few other rental agencies—slightly more expensive—in and around the city of Orlando. However, if what you are looking for is a customized Camaro, then your best bet is one of these agencies rather than the high-street ones.
Here is the list of the rental agencies where you can rent a Camaro in Orlando:
Entreprise-Rent-A-Car
Rates are not fixed and vary according to your booking time. However, the average cost for renting a Camaro in Orlando is $200 per day. This said, you could be eligible for a discount or one of their "specials" if you book early.
To look for a quote, visit http://www.enterprise.com/
Enterprise has a few rental locations around Orlando but your best bet remains the one located by Orlando International Airport. The address is below:
Enterprise-Rent-A-Car
Orlando International Airport
9400 Airport Blvd
Orlando, FL 32827-4372
Tel.: (407) 281-3555
GP Luxury Rentals
GP Luxury Rentals covers the city of Orlando and can provide you with a customized Camaro. This agency has an excellent reputation and should be able to provide you with the model you are after. The average cost is listed below:
Daily rates from $279.99
Weeky rates also available starting at $1799.99
Reservations must be made 48 hours in advance
For more information, GP Luxury Rentals can be contacted by phone on 1-866-286-9026 or visit their website: http://www.gpluxuryrental.com/.
Exclusive Auto Rental
This company is another agency specializing in high-end vehicles. You can rent a Camaro SS Coupé from them for the following rates:
$250 daily
$1550 weekly
Free delivery and pick-up is offered to all customers
Up to 20% discount on rentals of 7 days or more – ask for this upon making your reservation
Exclusive Auto Rental offers 30% off your luxury airport transportation
Exclusive Auto Rental address is below. This is the Miami branch but covers Orlando too.
252 SW 6th Street
Miami, FL 33130
Tel (USA): 305-794-2017
Thanks for choosing Rent a Camaro to help you find a Camaro rental in the Orlando region.  If you manage to find other good deals or specials in this area please write to us using the form below and let us know so we can share the details with other Camaro lovers!