Visiting Miami, either for business or leisure is a real treat. The streets of the most famous city of the sunshine state are just perfect for luxury car enthusiasts. Naturally, driving a luxury car remains an unforgettable experience, but even more so when it is a Camaro.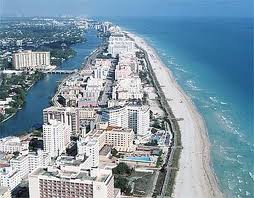 Renting a Camaro in Miami is easy. Many rental agencies offer competitive prices and often exceed their clients' expectations by offering the latest models available for a fraction of the cost.
Below is a selection of several Miami-based agencies where you can rent a Camaro. Discovering the amazing vistas of the city of Miami at the wheel of a world-class vehicle couldn't be easier.
AutoBoutique
The specifics and rentals rates are as follows:
Seats 4
Excellent delivery options/ Pick up or have it dropped off
Prices from $179 per day or $999 per week
Weekend specials available from$489
AutoBoutique is located at 3975 NW 25th St., Miami, FL 33142
Contact details are as follows:
Local – 305-531-7990
Toll Free – 866-99-EXOTIC (396842)
Fax – 305-531-7195
Family Auto Rental
Family Auto Rental is another reliable rental agency that serves Miami's airport.
The rental rates for a Chevy Camaro Convertible are as follows:
From$89.95 per day or $399.95 per week
Please note that a deposit is required (from $300 to $500) at the time of collection of the rental vehicle
Discounts and specials can be offered as it is a family oriented rental company
Family Auto Rental is located at the address below:
Miami Airport Car Rental Center
3900 NW 25TH STREET
Miami Florida, 33142
USA
Phone: (305) 638-9400
Fax: (305) 638-9479
Toll-Free: (800) 531-1177
Antillian Luxury Rentals
This agency has a Chevrolet Camaro SS Convertible available for rent.
2 door coupés and convertible's available
Prices from $189.99 per day or $1,289.99 per week
Provides delivery and pick up services
Monthly specials available
AAA members are offered discounts as well as coupons
The address of Antillian Luxury Rentals is:
Miami Office
5570 NW 84TH AVE
Miami FL, 33166
USA
Phone: (305) 871-2125
Toll-Free: (855) 501-2886
Tolsy Luxury Car Rental
Tolsy offers the following:
Chevy Camaro 2SS Convertible
$329,54 per day
$1993.34 per week
24 hours delivery and pickup services available.
Tolsy Luxury Car's Rental is located at:
4019 NW 25th St
Miami, FL 33142
United States
Toll Free: (866)-59-TOLSY (86579)
Phone: (305) 871-7300
Fax: (305) 871-7302
We hope this information helps you in finding a Chevrolet Camaro that meets your needs in the Miami area.  If you find any other good deals, or rare models, please let us know by commenting on this post!