When visiting Los Angeles, renting a luxury car is definitely a must. So, how about driving through the "City of Angels" or cruising along Pacific Palisades at the wheel of a luxury Camaro? Sounds good, right? And, the good news is that the prices for renting luxury cars in Los Angeles are lower than in most other cities across the U.S.A.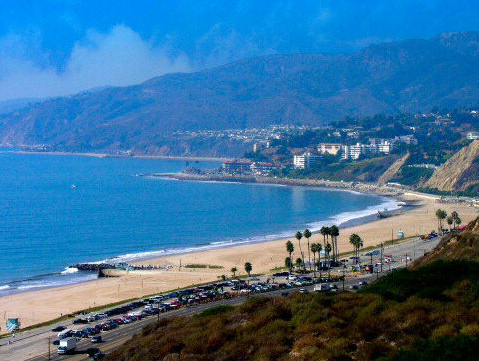 Renting a 2012 Camaro in Los Angeles is quite easy- as long as you have the right addresses and the right quotes! Well, we have done some extensive research for you and located the best rental companies so you can just pick up the car and drive through the streets of Beverly Hills as soon as you've landed!
The other good thing with renting a Camaro in LA is that it is possible to do so for a day or week, depending on your needs and budget. Also, bear in mind that renting a Camaro for a week is usually cheaper than for a single day. Below is a detailed selection of three reliable luxury rental agencies offering Camaros for rent in Los Angeles:
Black and White Car Rental
Black and White Car Rental has the following available in LA:
Chevy Camaro Convertible
Fitted with Premium Audio, CD and Ipod Tuner
304 horsepower
Prices start from approximately $110 per day
Weekly prices also available from approximately $660 per week
This is the average cost for renting a Camaro in the Los Angeles area.
Black and White Car Rental is located at 8800 Burton Way, Beverly Hills, CA 90211. The company operates standard office hours and can be reached on (310)274-1144.
Regency Car Rentals
Regency Car Rentals also specializes in luxury cars and have the latest 2012 Chevy Camaro Convertible available for rent in Los Angeles.
Regency Car Rentals offers the following:
2012 Chevy Camaro SS Convertible
Fixed price of $299/ day
50 Free Miles Bonus- $1 per mile thereafter
Can provide customized Chevy Camaros in different colors
Regency Car Rentals can be reached by phone on 1.800.847.6493 for quotes and reservations.  Alternatively, there is a contact form on the website http://www.regencycarrentals.com – should you need further information and assistance
California Rent-A-Car
California-Rent-A-Car is another agency where you can easily rent a Camaro for the day, a week or more, depending on your budget. There are several pick up locations in the city making it very convenient.
California-Rent-A-Car offers the following:
Latest 2012 Chevy Camaro ZL1.
Quotes are on demand so feel free to dial (877) 524-1878.
Internet Specials are available with discounted quotes on certain days.
We hope these options help you to fulfil your fantasy of cruising down past Santa Monica, or Venice Beach, or up along the Pacific Highway in that awesome all American muscle car, the Chevrolet Camaro!