When visiting Las Vegas, you want to arrive and leave in real style. How about renting a Camaro to drive along the strip? Las Vegas is definitely one of the most exciting and entertaining places on earth.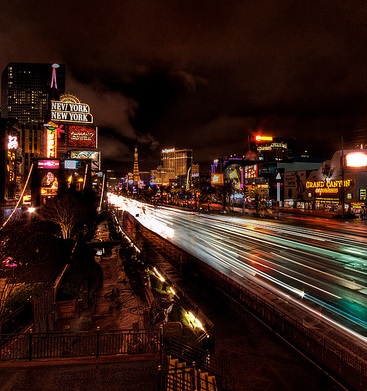 Just imagine yourself driving a Camaro through Sin City as they call it, with the neon lights and the many hotels and casinos. Driving through the amazing streets of the world famous Vegas at the wheel of a luxury Camaro is going to be such an experience. Now, how about finding one?
Unsurprisingly, the big rental companies are there to help you get in the seat of a nice Camaro and help you discover the amazing views of the entertainment capital of the world.
Avis
Avis have a few rental locations which address are below.  As far as the price are concerned, the average cost for renting a Camaro in Las Vegas with Avis varies from $210 to slightly more than $300. These are average prices and depend on the season as well as the special discounts they may have on offer.
You can either book online at avis.com or ring or visit one of these rental locations:
3730 Las Vegas Blvd South
Aria City Center
Las Vegas, NV, 89158 , US
202 Fremont Street
Las Vegas
(702) 387-5191
Budget Car Rentals
Budget  is another really good option. Located by the airport at the address below, Camaros can be rented on certain dates. Now, as far as the prices are concerned, the quotes vary from $199 to $270 exclusive of any discounts or special.
Budget Car Rentals offers good discounts and specials when you book early. They also offer week end discounts of up to %25 although these promotions are not available all year long. It's best to check with them directly or on their website at http://www.budget.com/budgetWeb/html/rentals/las-rental.html.
BUDGET CAR RENTAL
MCCARRAN INTL AIRPORT
7135 GILESPIE
LAS VEGAS, NV 89119 US
Dream Car Rentals
Finally, Dream Car Rentals can offer Camaros for rent. This car rental agency specializes in luxury cars and can source out a Camaro for you. Whilst the car doesn't feature on their site, enquiries can be made directly through their website contact form.
Quotes are not available but the prices will most probably be higher than with one of the high-street rental agencies.  Visit http://www.dreamcarrentals.com/vehicles.php for more information and possible quotes.
Dream Car Rentals have two rental locations which addresses are below:
3735 Las Vegas Blvd
Las Vegas, NV 89109
Located next to the Harley Davidson Cafe.
Phone: 702-895-6661
5050 Paradise Road
Las Vegas, NV 89119
Airport Location.
Phone: 702-895-6661
Remember, what happens in Vegas stays in Vegas… that is except for the amazing time you'll have cruising the strip in your Camaro!  If you find any other good deals on Camaro's in Las Vegas, please let us know using the comment section below and we'll update this article to give out the good news!