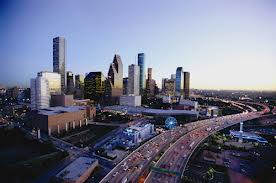 If you're visiting Texas for a holiday or on business, make sure you stop in Houston. The city is great for entertainment but it's even better when you can arrive in style, isn't it? Why not rent a Camaro in Houston? The weather is good most of the year and renting a Camaro Convertible could be so much fun!
Houston is a big city with many attractions and driving around in a high-end car is something you should really consider, especially if you like sports cars. Now, many people don't actually know where to look when they decide to rent a Camaro but Houston has quite a few rental locations offering all types of Camaro at affordable quotes!
Here's the list of locations we have rounded up:
Avis
Avis car rental in Houston have Chevrolet Camaro Convertible's for rent all year round. They usually have the latest models and may be able to get you a specific model you're after if you enquire well in advance of your trip.
Prices tend to vary depending on the seasons and the special discounts they offer. Prices with Avis are generally as follows and must be confirmed when making your reservation:
Daily prices from $170 to $250
Weekly rentals range from $1100 to $1700
The above prices vary depending on the model and time of year you're looking to rent.
Avis has several rental locations in Houston but its best to contact the ones located near the airports. The addresses are below:
George Bush Intercontinental Airport – (IAH)
Houston, TX 77032
(1) 281-443-5800
Sun – Sat Open 24 Hours
William P Hobby Airport – (HOU)
Houston, TX 77061
(1) 713-641-9300
Sun – Sat Open 24 Hours
Find Exotic
The online Company FindExotic.com can also supply you with a Camaro. The exact model they have is a Chevrolet Camaro 2SS Coupe, the high powered 8 cylinder model.  This is sure to get your heart racing!
The typical Daily Rental for the Camaro 2SS Coupe is as follows and depends on the time of year you're looking to rent the vehicle:
From $195.00 to $279.00 daily
From $1150 to $1799 for weekly rentals
This company is a broker and will work with other agencies across the country so can also assist in finding specific models of Camaro if the 2SS isn't what you're after.
Auto Exotic Rental
Finally, we have located a company called AutoExoticRental.com in Houston.
They have the Camaro 2SS Convertible available for rent.  As a special bonus, their Camaro's have the ground effect package which really turns heads!
This model has the following features:
Horsepower: 428
Engine: V8 6.2L
Transmission: Automatic
Daily rates have been slashed. Here is a breakdown:
Daily rates used to be $399 but are now $299
3 day specials for $879
Weekly specials for $1799
Note that the above prices only include 100 miles daily, with every extra mile costing $1/mile.
You can get in touch with AutoExoticRental.com at following address:
Auto Exotic Rental – Texas Premier Luxury Car Rental
1717 St  James Pl.Suite 325
Houston TX 77056
Toll Free: 888-444-3734
Houston: 713-444-9999
We hope this information helps you into the drivers seat when you rent a Camaro the next time you're in Houston.  If you find any other good locations, please let us know by sending a comment below and we'll spread the word!